Lindberg – the award winning trendy eyewear designs handmade in Denmark. These are strong lightweight titanium glasses, EyeCareGroup is the best place to buy Lindberg glasses amazon is not where you will find these!
The talented EyeCare Group team is often asked, "Are Lindberg glasses good?" It's really important to recognize that the Edmonton Jasper Avenue Optometrists recommend finding stylish glasses that are made with a sustainable eyeglasses frames that are going to stand the test of time.
Lindberg glasses are one of the top luxury brands in the world for 2023. Many loyal eyeglass collectors boast that the Lindberg brand is the best! Popular luxury eyewear brands come and go but Lindberg is a durable brand of glasses and stays true, enduring the test of time as a quiet luxury brand.
The only place in Edmonton to experience designing your own pair of luxury eyeglasses is at the EyeCare downtown optometrists location.
Book a private styling time to uncover the fashionable eyewear fame you have always wanted in a style that will look most appealing on you!
High Quality European Construction
More great news about the Lindberg brand is that all the metal parts are titanium. What this means is that they are durable eye glasses, that are flexible and forgiving. Lindberg Titanium glasses are less likely to snap or lose their shape. A bonus is that these fashion glasses are hypoallergenic and corrosive resistant, making them sustainable eyeglasses, keeping landfills clean.
Where are Lindberg glasses made?… well each pair of eyeglasses are hand made in Denmark and believe it or not, it usually takes about 7-10 days to have the custom glasses made them shipped directly to our Jasper Avenue Optometrists location.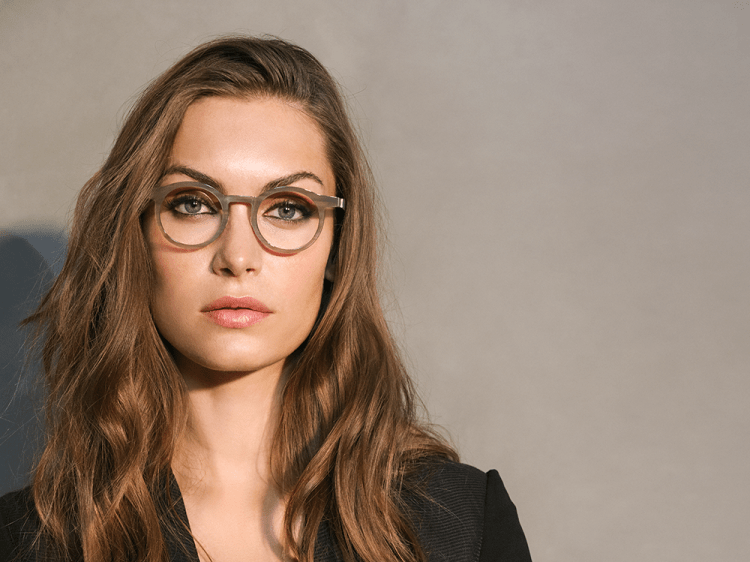 If you're like many of Edmonton EyeCare Group's loyal followers who require light weight eyeglasses. You will be happy to discover Lindberg glasses are featherweight in fact 40% lighter than standard Stainless Steel glasses making Lindberg glasses good enough for the Queen, Elton John and Steve Jobs to name a few celebrities who have invested into the new concept of sustainable eyewear.
How much are Lindberg glasses? Quality, comfort, and innovation is what Lindberg glasses are know for… when you spend $500-$700 on a pair of Lindberg glasses you know it's an investment in yourself. Book Now and allow the Edmonton EyeCare Group team to assist in styling your new 2023 best look.
Timeless Style
Are Lindberg glasses worth it? If you are like many eyewear collectors, the investment starts with an eyewear styling appointment to uncover options. Changing frame colors, temple design, lens shape and sizes. Our professional eyewear stylist are passionate about caring for eyes of all shapes and sizes.
Are Lindberg glasses worth the money? EyeCare Group has carried the lindberg eyewear brand for about 20 years and year after year our faithful clients keep coming back. The results present the test of time. This sustainable product is like having that beautiful staple sports jacket in your closet that your able to wear season after season.
EyeCare Group is the best place where to buy Lindberg glasses. The optical eyewear team effortlessly put together fun and stylish quality eyeglass shapes for all careers. Because people don't notice your shoes, they notice your glasses and like it or not you will be judged. Let our team coach you in finding the winning pair.