A trip to your optometrist can cover a variety of vision care needs. You could be going in for a routine eye exam, or you may need more specialized vision care such as eye disease diagnosis and management.
Whatever your vision care needs are, your optometrist has you covered.
However, you may be wondering if Alberta Blue Cross covers your visual needs and optometrist costs. Let's explore some of the procedures you may need and if your optometrist costs are covered.
Exploring Your Visual Needs
When considering a trip to your optometrist, it's inevitable to start thinking about your coverage options and what type of vision care you may need.
A trip to the optometrist involves a comprehensive eye examination to determine your unique visual needs. Your eye exam will consist of tests such as:
A visual acuity test
Eye chart test
Depth perception
Ocular motility
Colour blindness
Binocular vision
These tests are designed to help determine your prescription for eyeglasses or contact lenses. Your prescription will allow you to get new eyeglasses or specialty contacts that help correct your vision and deal with vision issues such as myopia, hyperopia, astigmatism, and presbyopia.
From there, your optometrist can also check for developing eye disease issues such as:
Early detection and treatment are essential for managing eye disease, and frequent eye exams can help your optometrist stay up-to-date on your eye health. Your optometrist uses diagnostic technology to help you understand your vision and develop a treatment plan.
Eye disease can appear in many different forms so consistent eye exams are crucial, even if you don't notice anything wrong. Many forms of eye disease develop without any symptoms—consistency is key!
Children's Eye Exams in Alberta
Comprehensive eye exams aren't just for adults—you also need to keep your children in mind when it comes to consistent vision care..
Early eye exams are essential for Alberta children as this is a crucial time in their visual development. Vision plays a critical role in learning. Around 80 percent of what children learn comes from their visual system, so their visual health must be preserved.
Vision care starts from a young age, and those habits are carried throughout adulthood.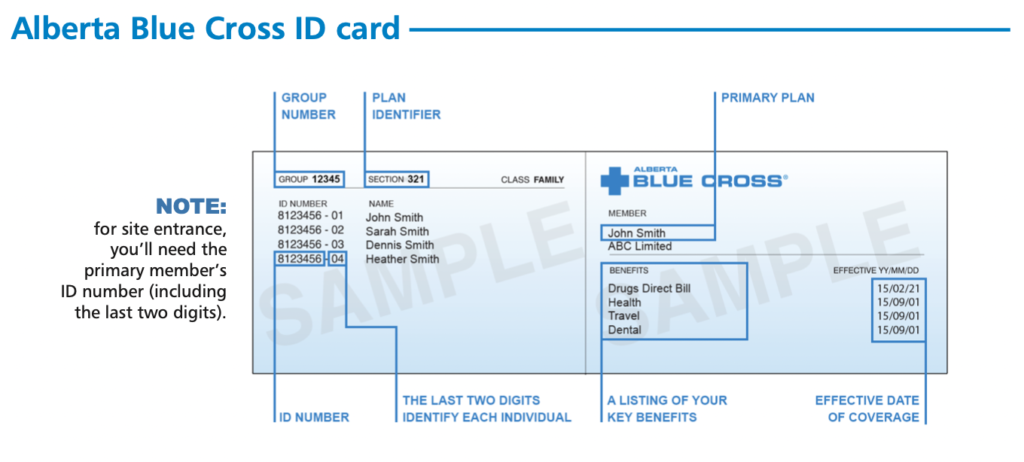 Alberta Blue Cross & Optometrists
Your optometrist will be able to provide flexible payment options and partner with various insurance providers to fulfill your visual needs.
You may be wondering if Alberta Blue Cross covers vision care. The answer is that Alberta Blue Cross offers many different types of vision packages.
Finding the right vision coverage for your needs comes down to meeting with an Alberta Blue Cross representative and discussing your treatment needs and coverage options.
In general, Alberta Blue Cross covers:
Eye examinations
Purchase or repair of eyeglasses
Contact lenses or intraocular lenses
Choosing your personalized plan comes down to your unique visual needs. While Alberta Health Care covers one complete eye examination annually, additional exams or treatments may require a different plan.
Alberta Blue Cross is based in Alberta, so you'll get the added benefit of quick adaptation to any provincial health policy changes that could affect your coverage.
However, it's vital to speak with your optometrist's office to see what insurance providers they partner with and if Alberta Blue Cross is viable for you.
Your optometrist's office will work together with you to help you enjoy a seamless eyecare experience.
Comprehensive Vision Care
Vision care is a lifelong process that involves consistency and good habits. Navigating coverage can get tricky, so knowing your options is essential. Alberta Blue Cross has various vision care plans to help you navigate vision care.
Book an appointment with your Eye Care Group in Edmonton and St. Albert today to see if your vision care needs are covered.