Hey I'm Kristiena Bobocel, co-owner at the Eyecare Group In Edmonton and St. Albert eye care optometry & fashion eyewear boutique.
Many of the Eye Care Optometrists and eyewear stylists are asked, "is health eye care covered by Sunlife health spending account insurance?" Here are answers to this and many other related questions about Sunlife eye exam and glasses coverage.
Does Sunlife cover eye exams?

Yes, Sunlife does cover eye exams, but the better question to ask is which health choice plan are you on? It's important to learn which plan you're on as the coverage will vary depending on this. Sun Life health benefits can cover vision care needs such as eye exams, eyeglasses, and even prescription sunglasses. The vision coverage will differ based on the plan, the Basic plan does not include any vision coverage, but the Standard and Enhanced plans both cover up to $50 for eye exams every two years. EyeCare Group works closely with you to assist in Sunlife direct billing.
Does Sunlife cover LASIK surgery?

LASIK surgery costs between $2500 and $6000. This technology has come a long way from when it first started and EyeCare Group helps make choosing a professional ophthalmologist easy. Workplace health benefits with Sunlife cover LASIK surgery if you have the correct plan. This may vary depending on your group benefits coverage, so ensure that you check how much of the laser surgery is covered with your Sunlife plan and if you require authorization prior to the treatment. We help manage our patients manage the pre and post eye surgery process, so please reach out if you have any questions regarding LASIK or your Sunlife coverage.
Does Sunlife cover glasses?
Yes, Sunlife does cover prescription glasses. Personal health insurance benefit with Sunlife covers up to 100% of vision coverage for prescription glasses, contact lenses, prescription sunglasses, and laser eye surgery. The Basic plan however does not have any vision coverage, where as the Standard and Enhanced plans does have vision coverage, including for glasses. Both Standard and Enhanced plans have a one year waiting period before coverage takes effect.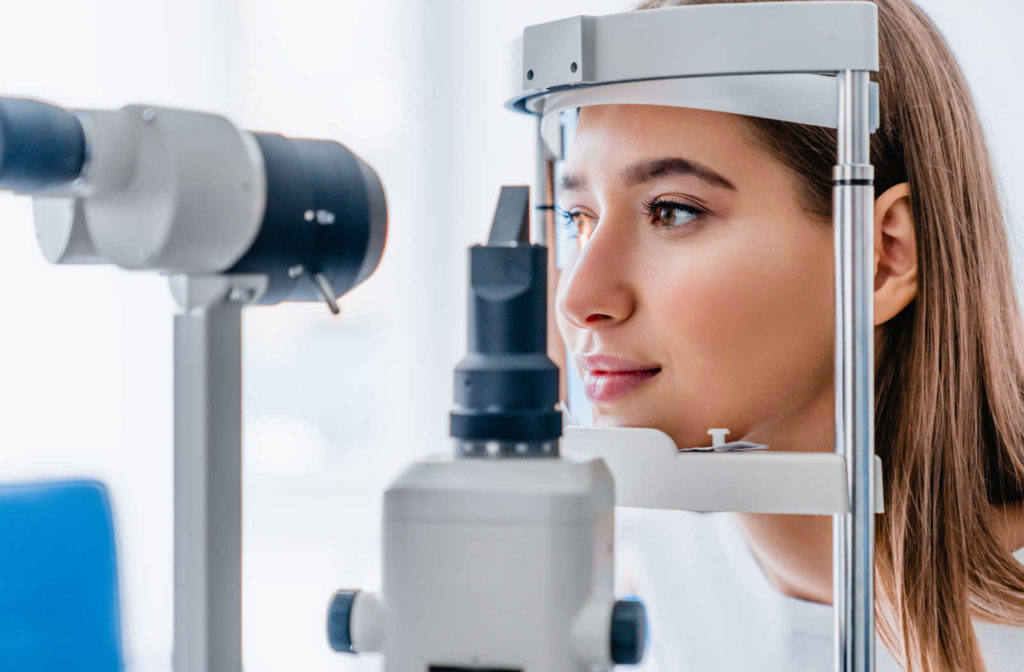 How much does Sunlife cover for Glasses?
Sunlife has many different plans, the health vision plan (Basic) doesn't provide cover towards prescription eyeglasses, contact lenses, prescription sunglasses, or laser eye surgery. The Standard plan includes $250 every two years and is what Sunlife cover for glasses, contactlenses and prescription sunglasses, including up to $50 for an eye exam. Finally the best vision health plan is called (Enhanced) and Sunlife covers for glasses up to $300, which likewise includes $50 for eye exams. These amounts do not include additional eye coverage for health spending accounts.
Can I get prescription sunglasses with insurance Sunlife
Yes, you can get prescription Sunglasses with insurance from Sunlife. When an optical lens is put inside a frame and tinted this qualifies for insurance Sunlife coverage to kick in. You will require an eye exam in order for your prescription to be determined beforehand. Once that has been done, we are able to order custom prescription lenses for your choice of sunglasses. Some sunglasses may not be able to accommodate a stronger prescription lens, so if you are interested in using your insurance for prescription sunglasses, please talk to us first so that we can show you which frames would be suitable.
EyeCare Group optometrists work closely with the Sunlife health and the vision Insurance division. In addition to the standard vision care benefits glasses, contacts & prescription, sunglasses can also be covered through a health Spending account. This means more possible Sunlife health vision coverage can be available. Please contact us for any questions regarding Sunlife Insurance for glasses and eye exams.