There is something to say when you feel great driving a new car, wearing a new outfit or even sporting a new pair of eyewear.

While on point trends may come and go many of my clients want the newest and greatest style off the runway, now the virtual runway.

These trends are recognized by fashion bloggers and in social media feeds influencers along with celebrities. There is more engagement and people just love a good story to relate.

With celebrities stepping in to the fashion scene they are putting their mark on their own in-house brands. I enjoy showing these type of products because they have a great background story especially of the reason "why" they decided to design eyewear.
If you're a fan of Schitt's Creek you would be familiar with the Canadian actor, writer, director, producer, and television personality. Dan Levy just launched D.L Eyewear (yes, son to Eugene Levy is a Canadian actor, comedian, producer, director, and writer. From 1976 until 1984, he appeared in the Canadian television sketch comedy series SCTV, which was filmed in Edmonton, Alberta, Canada).
Dan is a great example of a celebrity showcasing what he loves, eyewear! As he was designing the styles he put feeling into the brand creating the collection to be gender neutral with a twist of vintage, colourful details, and a final signature touch: each frame is inscribed with "See with Love".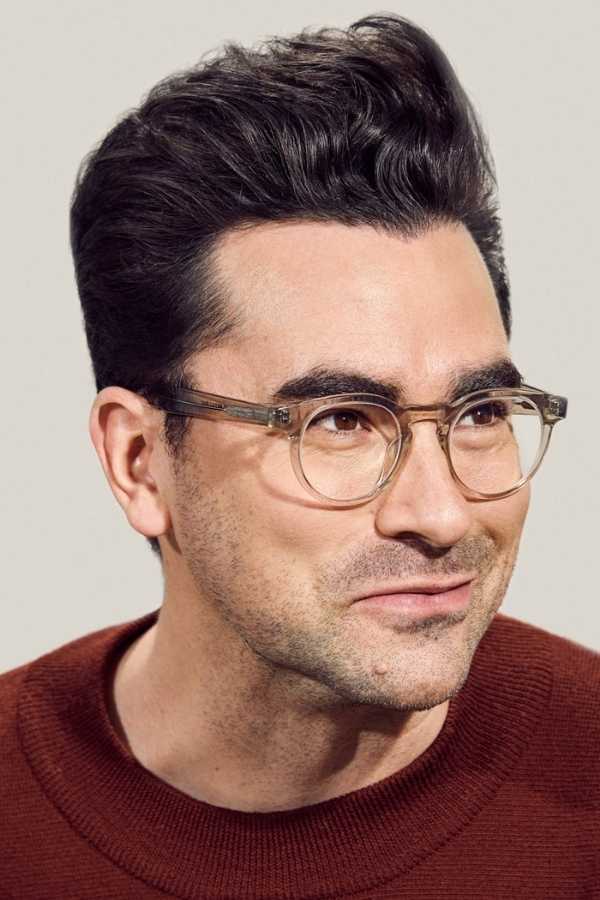 "I really got to understand the value of every piece of clothing and accessory that we put on every day—every single piece that we wear says something. It doesn't have to say something loudly, but it says something," – Dan Levy
"We played with some really interesting colorways," Levy says. "For me, it's all about taking a timeless idea and adding a contemporary spin to it, whether it's magnifying a tortoise shell, or choosing an unexpected acetate and pairing it with a fun lens color." The styles are all gender nonbinary as well. "There are some incredible frames that are not being tried on because they are delineated by gender, which feels totally absurd to me," he says. "A lot of the frames that I have have been vintage, or were [at] one point geared towards women."
The collection has 23 different shapes and sizes.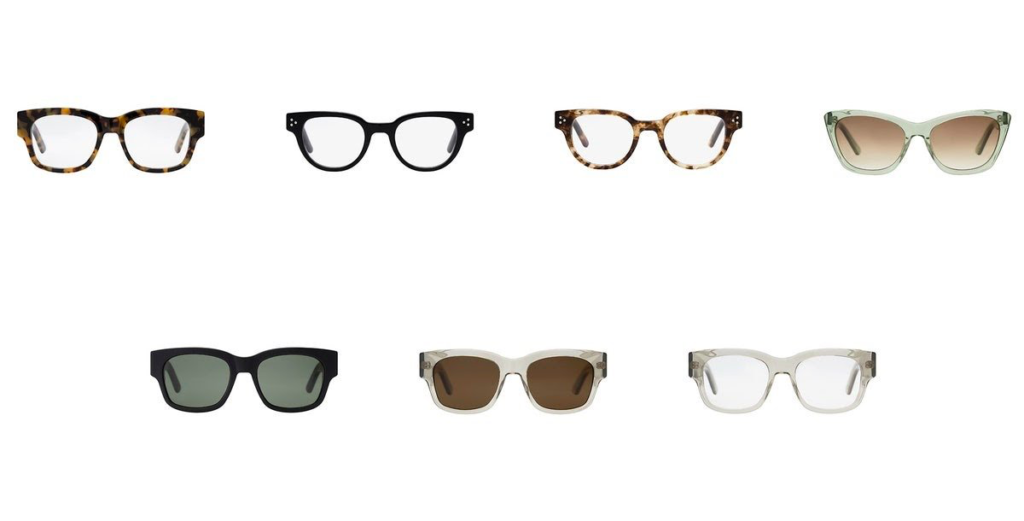 He has also partnered with LISC, a nonprofit organization supporting small businesses impacted by the COVID-19 pandemic. "As a small business owner, I really understand how hard it is to get a business off the ground, but I also understand that I have a platform".

In closing feeling good about the eyewear shows that feel good in everyday life. Shopping local feels good too!